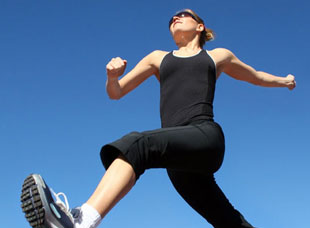 GET-GO-N PLUS
All Day Energy
● Unleash your energy*
● Naturally maintain focus and combat stress*
● Avoid the hard crash at the end of each day*

Stop missing out! GET-GO-N PLUS is optimum nutrition that you can actually feel working.
Feel revitalized and focused all day long with the natural energy source of GET-GO-N PLUS!
This great tasting formula features a complete B-Vitamin complex plus Tyrosine to help you combat stress, and give you the energy you need throughout your day.*
*Results are not typical. These statements have not been evaluated by the Food and Drug Administration. This product is not intended to diagnose, treat, cure, or prevent any disease.
REAL PEOPLE, REAL RESULTS!

"It has helped my husband Larry to shake that mid-day tiredness. He use to say he could fall asleep standing up on the job. After Biometics, he has worked circles around the younger men."*
— Debbie D.

"I suddenly had energy, my disposition improved, and I even seemed happier. It just doesn't get any better
than this!"*
— Anna B.