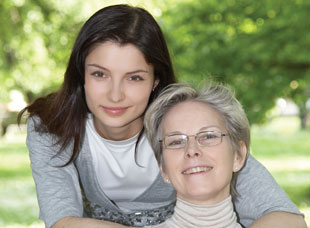 CAL/MAG 100
Optimal Bone Protection
● Promotes muscle relaxation for restful nights*
● Restores optimum balance of depleted minerals*
● Maximizes healthy muscle & bone maintenance*

Staying active for the rest of your life could depend on the foundation you build today. CAL/MAG 100 delivers 100% of the U.S. Daily Value of Calcium and Magnesium, plus Vitamin D and Zinc, in a scientifically balanced formula
that is easily absorbed by the body.
Did you know all Calcium supplements are not created equal? When added to water, CAL/MAG 100 undergoes a carbonation reaction that converts Calcium Carbonate to Calcium Citrate. This important process makes the Calcium more bio-available.*
*Results are not typical. These statements have not been evaluated by the Food and Drug Administration. This product is not intended to diagnose, treat, cure, or prevent any disease.
REAL PEOPLE, REAL RESULTS!

"In women, especially during menopause, there is a definite need for calcium to maintain healthy bone density. It works! I'm seeing it in my practice."*
— D. Batch, M.D.

"I sleep better and my body feels healthy and balanced. From healthier skin and hair appearance to faster growing and stronger nails, Biometics works!"*
— Rick S.