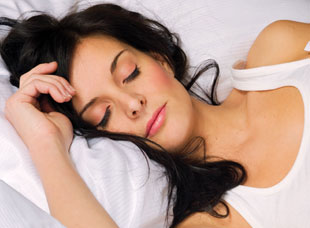 BIO NITE
Sleep Easy
● Promotes relaxation for restful nights*
● Supports natural sleep patterns*
● Maximizes healthy nighttime recovery*
BIO NITE is the only melatonin product with biocellular micellization® to bring you the soothing benefits of a good night's rest. The unique liquid formula of melatonin, chamomile, and valerian is non-habit forming, and promotes safe and natural relaxation and sleep.
Chronic sleep loss contributes to health problems such as weight gain, high blood pressure, and a decrease in the performance of your immune system. BIO NITE could be your best "sleep easy" solution.*

*Results are not typical. These statements have not been evaluated by the Food and Drug Administration. This product is not intended to diagnose, treat, cure, or prevent any disease.
REAL PEOPLE, REAL RESULTS!

"Since I started using BIO-NITE along with the CAL/MAG 100 every night right before I fall asleep, my sleep has gotten even better. I sleep right through the night now."*
— June M.

"I don't hit the snooze button any more. I just get up with a lot of energy each day."*
— Dwayne V.