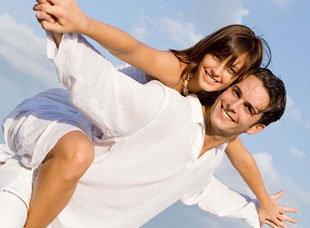 BIO FUEL
Premium Daily Multivitamin
● Restores balance of vital nutrients*
● Replenishes antioxidants to combat aging*
● Supports healthy brain, muscles, and skin*
Replace all those hard to swallow tablets and pills with one easy to take and naturally delicious drink. In the unique proprietary biocellular micellized liquid form, the body's absorption rate of nutrients is 3 to 5 times faster than standard supplement pills.
BIO FUEL has complete nutrition to support active lifestyles of all ages. BIO FUEL also contains important botanical antioxidants, including Grape Seed Extract, Green Tea Extract, and Ginkgo Biloba Extract*

*Results are not typical. These statements have not been evaluated by the Food and Drug Administration. This product is not intended to diagnose, treat, cure, or prevent any disease.
REAL PEOPLE, REAL RESULTS!

"BIO FUEL provides all essential vitamins, minerals, and antioxidants necessary to support a healthy diet."*
— D. Batch, M.D.

"I was amazed how much better I felt by adding BIO FUEL to the other products! HUGE difference when taking these products!"*
— Deborah M.